CHIP Reverse Mortgages
Mortgages Made Easy
What is a CHIP Reverse Mortgage?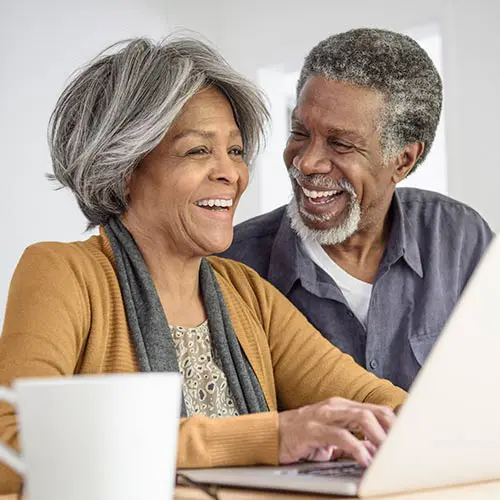 It's a financial solution designed for Senior Canadian homeowners
Laura Marchese, your trusted mortgage broker offers a wide range of mortgage solutions tailored to your unique needs. If you're a homeowner in the GTA considering a reverse mortgage, our expert team is here to provide you with the information and guidance you need to make an informed decision. A reverse mortgage can be an excellent financial tool for those looking to access the equity they've built up in their home, and we're here to help you navigate this option.

As a leading mortgage broker, I understand the importance of securing your financial future while enjoying the comforts of your own home. Our reverse mortgage services are designed to assist homeowners in utilizing their home equity without the need for monthly mortgage payments. Whether you're looking to supplement your retirement income, cover unexpected expenses, or fulfill lifelong dreams, we will guide you through the process step by step.

Laura Marchese is dedicated to ensuring that you have all the information you need to make the right choice for your financial situation. Our team will work closely with you to explore the benefits and considerations of a reverse mortgage, providing you with peace of mind and a clear understanding of your options. Contact me today to learn more about how our services can help you unlock the value of your home through a reverse mortgage.
CHIP Reverse Mortgage Quick-Facts and Features
Tax Free Money

The money you receive does not constitute a part of your taxable income, meaning that your Old Age Security (OAS) and Guaranteed Income Supplement (GIS) is not affected.

Maintain Ownership of Your Home

Contrary to popular belief, you will not lose your home with a Canadian reverse mortgage. You'll never be asked to move or sell to repay your CHIP Reverse Mortgage. The requirement is to maintain your property and stay up-to-date with property taxes, fire insurance and condominium or maintenance fees while you live there.

Use The Money Anyway You Wish

A reverse mortgage can help you enjoy your retirement or cover unexpected expenses. Pay for medical bills, upgrade your home, help family and loved ones, travel and pay monthly expenses without depleting your current savings. The only condition is that any outstanding loans secured by your home must be paid out with the proceeds from your CHIP Reverse Mortgage.

Keep All Remaining Home Equity

In many years of experience, 99 out of 100 homeowners have money left over when their CHIP Reverse Mortgage is repaid. And on average, the amount left over is 50% of the value of the home when it is sold.

Basic Qualification

To qualify you must be a Canadian home owner, 55 years of age or older. The age qualification applies to both you and your spouse. Get up to 55% the value of your home; No credit, no health check and no income needed. Your home must be your primary residence.

No Repayment While Living In your Home

Regular mortgage payments are not required while you or your spouse are living in the home. The full amount only becomes due when you and your spouse no longer live in the home.